8 Mill Road
Lobethal
SA 5241
3+ BED | 1.5 BATH | 4 CAR
SALE PRICE: $550,000
SETTLEMENT DATE: 30TH SEPTEMBER 2021
SALE METHOD: BEST OFFERS BY
(FULL CAMPAIGN SUMMARY BELOW)

Packed with potential!
Michael and Christine Holowiecki from Keeping It Realty are proud to present this warm and inviting property that has so much to love about it and is set in the sought-after location of Lobethal, in the Adelaide Hills.
This home is an absolute treasure, and your first impression of it will be WOW. Filled with character and history, this semi-rural property means you and your family will spend your lives close to nature, experiencing the changing seasons and the quiet grandeur of a natural landscape.
There are so many detailed features within this home, you'll want to hold on to them all – but at the same time, there's an abundance of potential for putting your own personalised touches to it. A small renovation here or there will simply add to its character!
Along with an iconic homestead roofline and beautiful front porch, you'll fall head over heels with the wide frontage block and long driveway this family home has to offer. Enter through a gorgeous emerald green front door detailed with a leadlight, and set your foot down in a hallway that boasts polished Jarrah floorboards and ornate features such as oversized skirtings, high ceilings, and a feature timber fretwork archway.
Two bedrooms greet you on both sides of the hallway, one with an ornate fireplace and the other with a reverse cycle split system air conditioner. A 3rd bedroom sits opposite the living area, where you can put your feet up in front of the oil heater during the colder months or revel in the split system unit and ceiling fan in summer.
In the adjoining kitchen, you'll find a lovely old, slow combustion stove that is quite a feature, as well as a butler's pantry, with a modern electric stand-alone oven and 4-burner hot plate – perfect for creating all those delicious family meals! Add as much cabinetry and shelving here as you like, with plenty of space to get creative with home decorating skills.
As we move towards the back of the home, the large bathroom is big enough to service everyone in the family as well as all your visitors and guests. With frosted windows and a new shower screen, you'll be pleasantry surprised how fantastically spacious and functional it really is.
Outside at the rear, there is a generous external laundry and an additional toilet that's all out of the way for when you want to entertain or simply spend time outside on the verandah while the children and pets play in the vast green expanse that is your new yard. To add to the adventure, there's a charming all-natural creek situated at the very back of the block to enjoy – the perfect place for a bit of frog and tadpole catching!
That's not all though. A separate multi-purpose lined, and powered shed/studio has been built in keeping with the character of the home, and can be used as a mancave, teenager's retreat, home office, artist's studio or second living area – the opportunities for its use are endless!
More features you'll instantly love include:
• Room for up to 4x cars in the driveway
• Single lock-up shed
• Rainwater tank
Lobethal is a beautiful little town, and it will become your new wholesome community. With an abundance of restaurants and attractions to become your local stops, you'll enjoy all of them. Have a great feed at Lobethal Bierhouse, Emma & Ivy Café, Hugel or the Lobethal Hotel, and then head out for a glass of red at Golding Wines, Pike & Joyce Wines or Anderson Hill Cellar Door.
Grocery shopping is nice and close too, with Klose's Foodland Lobethal, brand new Klose's Foodland and Cellarbrations at Woodside, and Mount Barker nearby. Looking for the right school for your children? You'll find Lobethal Community Kindergarten, Lobethal Lutheran, Lenswood Primary, Lobethal Primary, Woodside Primary, Gumeracha Primary, Oakbank Area, Birdwood High and Mount Barker High schools all within reach and in your zone.
Properties of this unique calibre and location are highly sought after, particularly in this prime Lobethal location. If you're looking to escape the hustle and bustle of suburbia to the serenity of hills living, then this delightful home offers all there is to love about semi-rural living without compromising access to the amenities of urban living.
For further information about this listing, please contact:
Christine Holowiecki on 0422 399 943 or Michael Holowiecki on 0404 833 919.
*=approximately
Approx Building Area (m2)
Water Rates
$704.32 per annum
(Excluding Usage)
Surrounding Sales Evidence
7 Jeffrey Street, Lobethal SA 5241
Bedrooms: 3
Bathrooms: 1
Car Spaces: 2
Land Size: 696m2
Sold Date: 12th July 2021
Sold Price: $395,000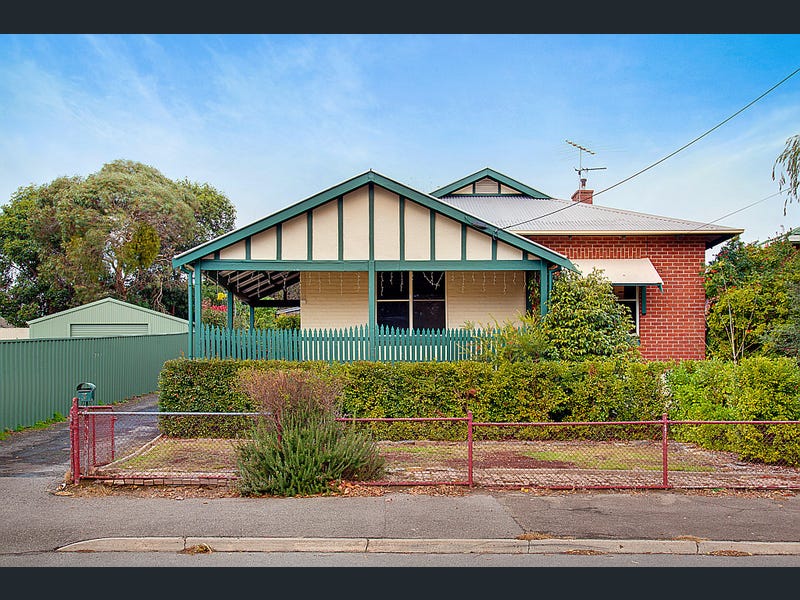 11 Ridge Road, Lobethal SA 5241
Bedrooms: 3
Bathrooms: 2
Car Spaces: 4
Land Size: 1,202m2
Sold Date: 12th June 2021
Sold Price: $435,500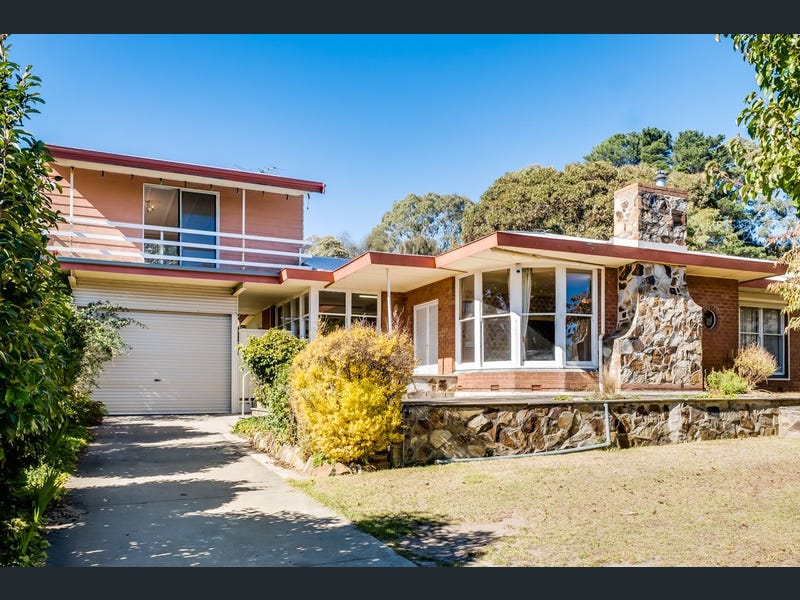 6 Ridge Road, Lobethal SA 5241
Bedrooms: 3
Bathrooms: 1
Car Spaces: 4
Land Size: 697m2
Sold Date: 9th June 2021
Sold Price: $405,000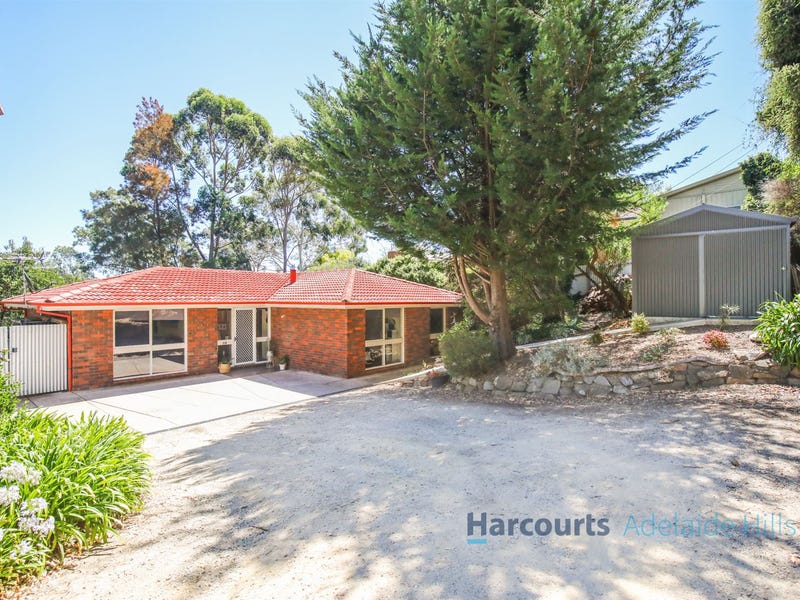 Shopping & Attractions
Klose's Foodland Lobethal
Klose's Foodland & Cellarbrations Woodside
Mount Barker Shopping Centre
Adelaide Hills Wine Region including Golding Wines, Pike & Joyce Wines, Anderson Hill Cellar Door
Cafe's & Restaurants
Lobethal Bierhouse
Emma & Ivy Cafe
Hugel
Lobethal Hotel
Schools
Lobethal Community Kindergarten
Lobethal Lutheran
Lobethal Primary
Lenswood Primary
Woodside Primary
Gumeracha Primary
Oakbank Area
Birdwood High
Mount Barker High
8 Mill Road, Lobethal SA 5241
Full Campaign Summary
Method Of Sale: Best Offers By
Number Of Groups Through The Property: 89
Total Offers: 28
Days On Market: 5
Note: when making a property enquiry please ensure that you provide a daytime phone number so that we can respond to you promptly.
Follow Keeping It Realty on Facebook (@keepingitrealtyadelaide) and be the first to know about property updates and off-market listings. Have access to other great market and agency content as well as updates on recent sales.
Whilst we try to ensure accuracy of the information provided, no liability for any error or omission in this advertisement is accepted by the agent or the vendor. It is not intended that prospective purchasers would rely exclusively on this advertisement or any other information provided by 3rd parties to confirm the details of the property or land listed. Confirmation of property or land details should be sourced via direct enquiry to the agent or through review of the completed Form 1 Vendor Statement which contains the Certificate of Title and local government details.
RLA # 268816