4 Mystic Court
North Haven
SA 5018
4 BED | 2 BATH | 4 CAR
Sold for $500,100 on 14th December 2018
A haven with functional elegance
Michael and Christine Holowiecki of Keeping It Realty are proud to present this delightful 4 bedroom home, perfect for a family, that is nestled away in a quiet street just a short stroll from North Haven Marina. This property is a perfect fusion of sophistication and casual elegance and, you will be enchanted from the moment you step onto the cool tiling of the spacious entrance way.
The freshness of tiling continues through to the casual dining and living area, where you can slip off your shoes and relax in a spaciously modern yet homely atmosphere. The walls are painted in light neutral tones that are easy on the eye and calming to your mood. Comfort is assured throughout the house with gas wall heater, ducted evaporative cooling and ceiling fans.
Moving through to the kitchen you'll find a brand new standalone oven, complete with gas cooker capable of perfecting any delight you whip up in the kitchen. With plenty of bench space you'll be inspired to create delectable meals and ample cupboards and a large pantry will ensure all your kitchen essentials have a home. The kitchen opens onto the casual dining and living area, so entertaining is a breeze.
For more formal occasions, this surprisingly functional residence also contains a freshly carpeted second dining and living area. For a touch of luxury you can pad around barefoot on the soft cushioning that only quality carpet can provide. The backdrop is a gorgeous brick feature wall, and combined with high raked ceilings for natural air flow and sense of space, you'll never want to leave home. For outdoor entertaining there is a paved entertaining area where you can host a weekend barbeque or simply enjoy the lovely harbor breeze with a cold drink.
Perfect for a large family, or if you just need a lot of space, you'll find 4 bedrooms, all with new plush carpeting. The main bedroom features its own ensuite including a shower, vanity and toilet and the rest of the family will be jealous of the walk in wardrobe designed to house the contents of all your local fashion shopping trips. The main bathroom has a shower, vanity and a bath perfect for soaking away your worries after a long day. The toilet is separate for optimum privacy.
On a generous block size of 761sqm, the yard is a blank canvas waiting for your masterpiece. Whether you have a formal garden, organic vegetable patch or just some lush lawn in mind, the land is ready for your styling. A garden shed is a useful addition and is the perfect size for containing your garden tools or simply to act as additional storage.
Further storage includes side by side secure garage car spaces with new roller doors, and a driveway large enough to park an additional 2 vehicles. For ease and safety, the garage also features internal access to the home.
If location is what you are after, you'll find this beautiful home located one home away from a reserve and just a short stroll from North Haven marina and boat ramp, or a quick drive to Semaphore Beach and Semaphore Road where you'll find a plethora of cafes, restaurants and cosmopolitan shopping. Stocking up the fridge and pantry (or walk in wardrobe) is an easy feat with North Haven Shopping Centre and Westfield West Lakes nearby. Public Transport is covered whether you are heading into the CBD or accessing local services. Bus number 150 can be accessed with just a 20 minute stroll to Stop 60 Victoria Road (East Side) and Stop 58 on Military Road will take you straight to Westfield West Lakes. Heading to central Adelaide? No problem, the Outer Harbour train line has you covered and it's just a 15 minute walk to the Osborne Railway Station.
Local schools include North Haven School and Ocean View College and for fans of the beach, North Haven beach and North Haven boat ramp are approx. 1km from home, so your free time can be spent soaking up the rays in invigorating surroundings.
A perfect place to call home, we'd be delighted to give you a tour so you can see how you'd spice up this haven with your own flavor.
The sale of this property is being conducted via an online selling platform called "REBid" which is endorsed by the
Real Estate Institute of South Australia.
To keep informed throughout the sales campaign, or to register your interest and make an offer on this property, please ask the Selling Agent for Log-in Access. By Registering, not only will you be kept informed throughout the sale, you'll then be invited to view the sellers preferred deposit and settlement conditions and submit your own terms and conditions online.
Offers may be ranked so that you can see where you stand (although you can't see the amounts of the offers). This is based on price only and does not take conditions into account. You can also increase your offer or improve your conditions if you're keen to secure the property before the sale closes.
For further information about this listing, please contact:
Christine Holowiecki on 0422 399 943 or Michael Holowiecki on 0404 833 919.
Note: when making a property enquiry please ensure that you provide a daytime phone number so that we can re-spond to you promptly.
Follow Keeping It Realty on Facebook (@keepingitrealtyadelaide) and be the first to know about property updates and off-market listings. Have access to other great market and agency content as well as updates on recent sales.
Water rates
$744.60 per annum
(Excluding Usage)
Council rates
$1,199.45 per annum
Emergency services levy
$124.25 per annum
Approx building area (m2)
Surrounding sales evidence
5 Challenge Court, North Haven SA 5018
Bedrooms: 4
Bathrooms: 2
Car Spaces: 1
Land Size: TBAm2
Sold Date: 11th September 2018
Sold Price: $530,000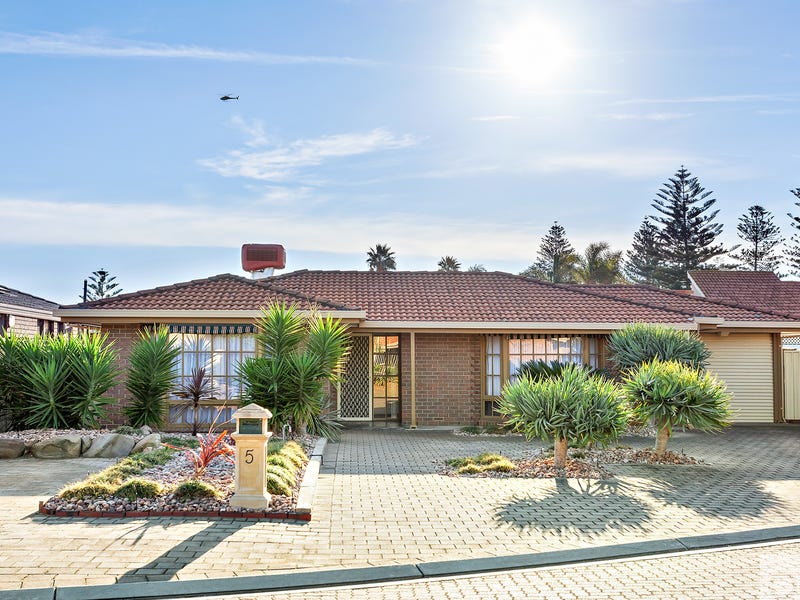 18 Fraser Drive, North Haven SA 5018
Bedrooms: 4
Bathrooms: 1
Car Spaces: 6
Land Size: 693m2
Sold Date: 3rd April 2018
Sold Price: $450,000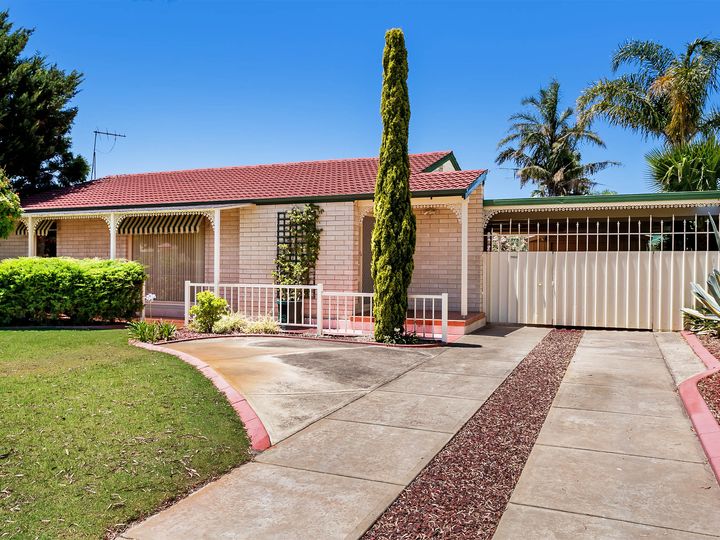 4 Brooklyn Terrace, North Haven SA 5018
Bedrooms: 4
Bathrooms: 1
Car Spaces: 2
Land Size: 633m2
Sold Date: 23rd August 2018
Sold Price: $519,500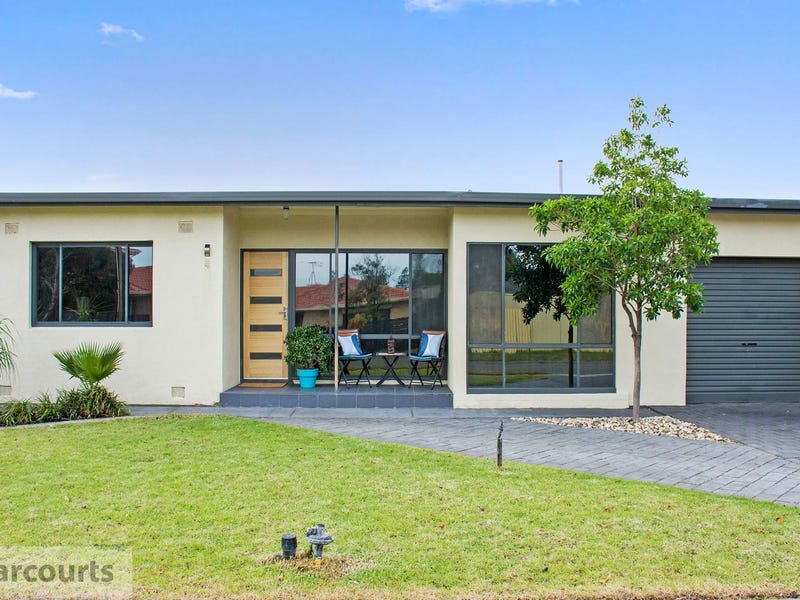 Shopping & attractions
Drakes North Haven Foodland
Cruising Yacht Club of
South Australia
LeFevre Community Stadium
Port Adelaide, Largs Bay & Semaphore Precincts
North Haven Marina
Cafes & restaurants
The Beach Pit Cafe
Cruising Yacht Club of
South Australia
The Boathouse Tavern
Schools
North Haven Kindergarten
North Haven School
Ocean View College
Adelaide West Special Education School
Public transport
Midlunga Train Station
Osborne Road Bus Stops
4 Mystic Court, North Haven SA 5018
Whilst we try to ensure accuracy of the information provided, no liability for any error or omission in this advertisement is accepted by the agent or the vendor. It is not intended that prospective purchasers would rely exclusively on this advertisement or any other information provided by 3rd parties to confirm the details of the property or land listed. Confirmation of property or land details should be sourced via direct enquiry to the agent or through review of the completed Form 1 Vendor Statement which contains the Certificate of Title and local government details.
RLA # 268816