23 Dunedin Street
Dover Gardens
SA 5048
SALE PRICE: $762,000
SETTLEMENT DATE: 14th APRIL 2022
SALE METHOD: AUCTION
(FULL CAMPAIGN SUMMARY BELOW)
The Stylish Open Plan Entertainer
Michael and Christine Holowiecki from Keeping It Realty are proud to present this stylishly designed home with stunning visual features, built in 2006 on a *369sqm corner block boasting an established garden.
Sophistication is evident from the first step into the home, with quality laminate floorboards that lead down the hall, to the bedrooms, and rear open plan living area. Angular ceilings and creatively shaped windows are prominent and add a unique touch to the design, while ducted reverse cycle heating and cooling ensures your constant comfort within the home.
The home incorporates 3 bedrooms, with the master bedroom located to the right of the hall at the front of the home. Enhanced with decorative triangular windows and alluring downlighting, the room includes a walk in robe and its own sizable ensuite with a shower, single vanity and toilet. Bedroom 2 also features attractive floorboards and angular windows that help create its own individual look and Bedroom 3 is further down the hall to the rear of the property for privacy and a different outlook.
The main bathroom of the home is brimming with natural light thanks to the unique ceiling design, and comes equipped with a shower, single vanity unit and toilet.
Moving on to the spacious open plan area of the home you'll find your dream kitchen, which features a galley layout and quality appliances and fittings including a Westinghouse oven, gas stove, and double sink. Generous storage space is available within the cabinetry and ample laminate bench tops, and it's conveniently located adjacent to the open plan living and dining area. The entire space is blessed with abounding natural lighting, thanks to the high raked ceilings, 3 sliding doors and abundant windows that draw the outside in and allow a sense of infinite space. In the evening, the soothing down lighting creates a relaxed and homely ambience.
Directly accessible from this space is the incredible undercover decked entertainment area, which is mod-ern in design, huge in size, continues the theme of striking high pitched roofing, and undoubtedly lends it-self as the most enticing location within the property. Its potential functions are endless, from quietly appreciating the outdoors while reading the weekend newspaper, to extravagant family celebrations.
Established low maintenance gardens add to the pleasant outlook, and there is scope for a veggie patch along the side of the home.
Easy access to the outdoor area is also available through the laundry. Here you'll find a substantial linen press providing loads of extra storage space.
A Rheem temperature control unit has been installed for your family's comfort and safety, while environmentally conscious home owners will appreciate the plumbed rainwater tank and roller shutters, that not only help to keep energy costs down, but have the added benefit of enhancing security.
To house your vehicles safely, you'll find a double secure lock up garage with handy automatic roller doors, while off street parking can help accommodate an additional 2 cars. Accessing the garage is possible both internally and from the rear, and here you'll find plenty of room for installing additional storage shelves.
Public transport options are plentiful, with multiple bus stops along Seacombe Road all within a short stroll away. Railway options are also varied, with Warradale, Seacliff and Brighton stations just a short distance away.
Food lovers will appreciate the plethora of local options with many restaurants and café's within easy reach, including popular Jetty Road, Brighton that's just a *6 minute car ride away. Westfield Marion also helps satisfy your taste buds while providing plenty of shopping options.
For families with school aged children you'll be delighted to know that local schools include Seaview Downs Primary, Warradale Primary and Darlington Primary. Older children have the option of Seaview High School, Sunrise Christian School, Stella Maris Parish School, Westminster College and Sacred Heart College.
Numerous local sporting venues include Brighton Oval, Brighton Bowling Club, City of Marion Golf Course and Bowker Street Oval, with popular recreational locations nearby including the white sands of Glenelg Beach that are under *7kms away and several parks including Carrignane Park Reserve, Warradale Park Reserve, Garden Reserve and Kingston Park Recreation park.
Bookworms can easily access Brighton Library, and nearby healthcare options include Flinders Medical Centre, Alwyndor Aged Care and Glenelg District Community Hospital.
With the Adelaide CBD just *14.8km away, this exquisite property is undoubtedly highly desirable and won't last long on the market.
For further information about this listing, please contact:
Christine Holowiecki on 0422 399 943 or Michael Holowiecki on 0404 833 919.
Approx Building Area (m2)
Water Rates
$658.68 per annum
(Excluding Usage)
Surrounding Sales Evidence
4 McKay Street, Dover Gardens SA 5048
Bedrooms: 3
Bathrooms: 2
Car Spaces: 2
Land Size: 418m2
Sold Date: 27th November 2021
Sold Price: $704,000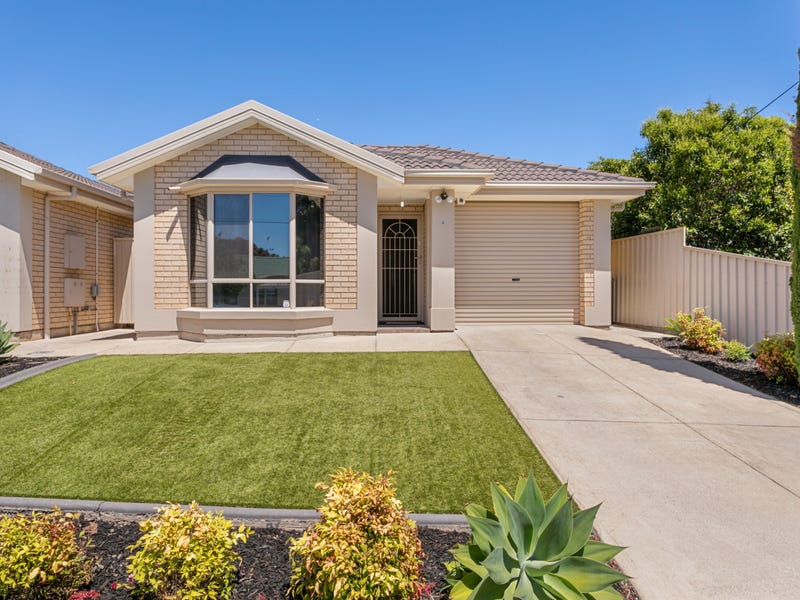 1B Kathleen Street, Dover Gardens SA 5048
Bedrooms: 3
Bathrooms: 2
Car Spaces: 2
Land Size: 284m2
Sold Date: 20th November 2021
Sold Price: $716,000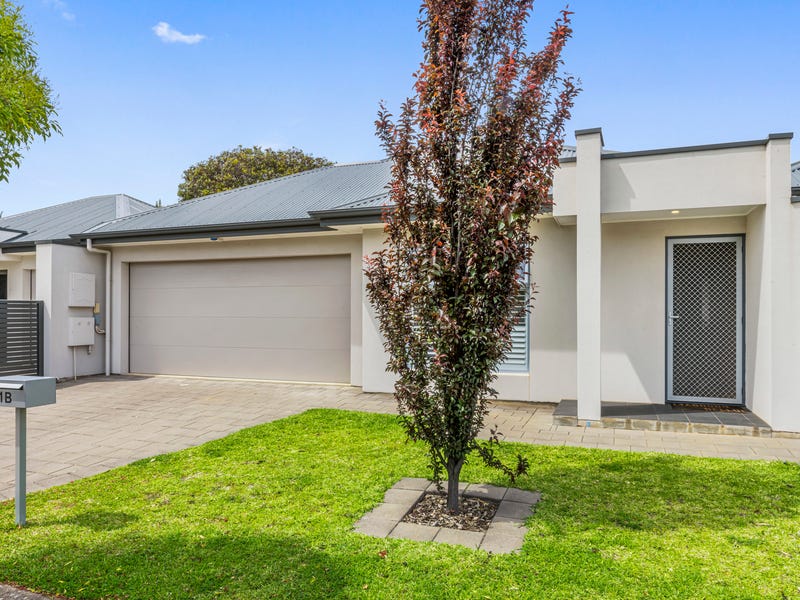 1 Bristol Street, Dover Gardens SA 5048
Bedrooms: 3
Bathrooms: 2
Car Spaces: 2
Sold Date: 30th October 2021
Sold Price: $749,999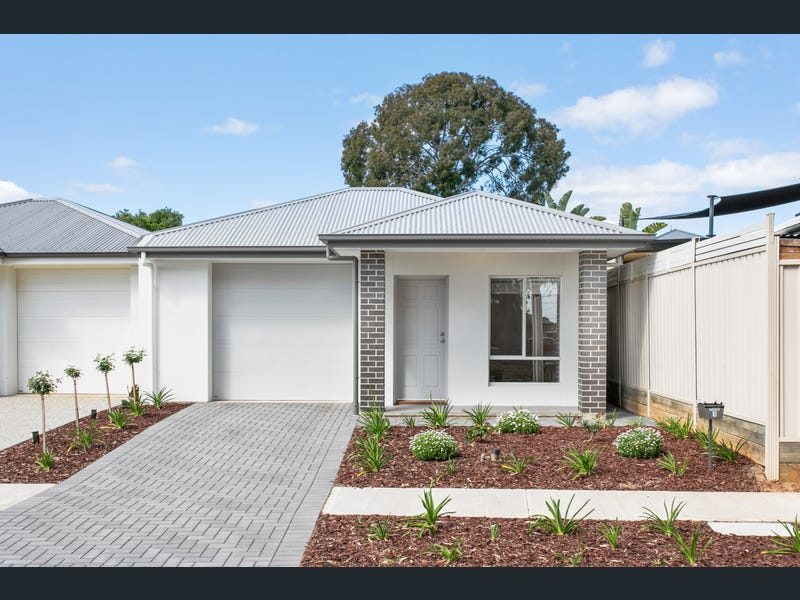 Shopping & Attractions
Westfield Marion
Seacombe Road Foodland
Brighton Foodland
Jetty Road Brighton and Brighton Beach
Cafe's & Restaurants
Jetty Road Brighton Cafes and Restaurants
Cafe Brio
Schools
Dover Kindergarten
Darlington Primary
Seaview Downs Primary
Warradale Primary
Stella Maris Parish
Seaview High
23 Dunedin Street, Dover Gardens SA 5048
Full Campaign Summary
Method Of Sale: Auction
Number Of Groups Through The Property: 113
Total Registered Bidders: 10
Total Active Bidders: 6
Number Of Bids: 35
Days On Market: 17
Note: when making a property enquiry please ensure that you provide a daytime phone number so that we can respond to you promptly.
Follow Keeping It Realty on Facebook (@keepingitrealtyadelaide) and be the first to know about property updates and off-market listings. Have access to other great market and agency content as well as updates on recent sales.
Whilst we try to ensure accuracy of the information provided, no liability for any error or omission in this advertisement is accepted by the agent or the vendor. It is not intended that prospective purchasers would rely exclusively on this advertisement or any other information provided by 3rd parties to confirm the details of the property or land listed. Confirmation of property or land details should be sourced via direct enquiry to the agent or through review of the completed Form 1 Vendor Statement which contains the Certificate of Title and local government details.
RLA # 268816