1/20a Tapp Street,
Rosewater
SA 5013
2 BED | 1 BATH 
Sold for $280,000 on 31st January 2019
Charming Renovated Rosewater Cottage
Michael and Christine Holowiecki of Keeping It Realty are proud to present this charming Rosewater cottage.
Just minutes from Semaphore Beach, it is one of two adjoining maisonettes and is overflowing with character and style. Recently renovated from head to toe, you'll be delighted by the individual touches as you discover each room and the manicured landscaping. With attractive street appeal and framed by a classic picket fence, this beauty is certain to charm you.
The entrance hallway features decorative cornices and polished wooden floorboards that beckon you towards the bedrooms and main living area. The lighting is bright and inviting, with the neutral tones creating a warm and homely atmosphere.
At the front of the home are two generously sized bedrooms with modern ceiling fans.
The walls are furnished with soothing neutral tones – a perfect backdrop for the charming wooden flooring. The main bedroom is adorned with an ornate decorative fireplace, adding originality and appeal and the second has double cupboards that are included with the sale of the property.
Passing the bedrooms, the hallway leads you into the heart of the home – the living area. The large windows allow generous amounts of natural lighting to flow. This living area is bright by day and cozy by night, cooled by both a ceiling fan and an A/C wall unit. Whether you're relaxing with a book or watching a movie with your loved ones, this space is set to become a perennial favourite.
Adjacent to the living area, a brand new kitchen awaits you. Appointed with a large breakfast bench, ample cabinetry, and an attractive splash back, this kitchen is both functional to use with effortless cleanup required. There is also a sparkling new double sink, modern laminate flooring and laminate bench tops. For your cooking pleasure, the kitchen boasts a gas cooktop and electric oven. Full of natural light, the kitchen is open plan and flows seamlessly into a breezy dining area.
Tucked away at the rear of the home is a modern, elegantly designed bathroom where you'll find a relaxing bathtub to soak away the worries of your day. This spacious room has updated tile and painting, featuring a new shower and stylish vanity unit. The toilet is also new and is located separately for your privacy. Neighbouring the bathroom and toilet is the pristine laundry room where washing will never seem like a chore. The laundry opens out into the backyard through a security door that is perfect for allowing natural breeze to flow into the home.
For those who appreciate some time outdoors, a spacious paved pergola awaits you. A perfect space for entertaining, the pergola area is covered to allow usage no matter the weather. It's easily accessed, yet still offers an idyllic space to take some time out. A handy garden shed to house your tools or provide additional storage space is also provided.
This gorgeous property is walking distance to multiple transport services, local restaurants and plenty of shopping options. Local schools include Mt Carmel College, Portside Christian College and St Joseph's School.
Just 13km to the Adelaide CBD and a mere 8 minute drive to the white sandy shores of Semaphore Beach, this little piece of heaven is awaiting your inspection.
The sale of this property is being conducted via an online selling platform called "REBid" which is endorsed by the Real Estate Institute of South Australia.
To keep informed throughout the sales campaign, or to register your interest and make an offer on this property, please ask the Selling Agent for Log-in Access. By Registering, not only will you be kept informed throughout the sale, you'll then be invited to view the sellers preferred deposit and settlement conditions and submit your own terms and conditions online.
Offers may be ranked so that you can see where you stand (although you can't see the amounts of the offers). This is based on price only and does not take conditions into account. You can also increase your offer or improve your conditions if you're keen to secure the property before the sale closes.
For further information about this listing, please contact:
Christine Holowiecki on 0422 399 943 or Michael Holowiecki on 0404 833 919.
Note: when making a property enquiry please ensure that you provide a daytime phone number so that we can respond to you promptly.
Follow Keeping It Realty on Facebook (@keepingitrealtyadelaide) and be the first to know about property updates and off-market listings. Have access to other great market and agency content as well as updates on recent sales.
Water rates
$617.00 per annum
(Excluding Usage)
Council rates
$854.70 per annum
Emergency services levy
$83.45 per annum
Approx building area (m2)
Surrounding sales evidence
2/18 Elizabeth Street, Rosewater SA 5013
Bedrooms: 2
Bathrooms: 1
Car Spaces: 2
Land Size: 229m2
Sold Date: 21st November 2018
Sold Price: $283,000
3/756 Torrens Road, Rosewater SA 5013
Bedrooms: 2
Bathrooms: 1
Car Spaces: 1
Land Size: 122m2
Sold Date: 2nd July 2018
Sold Price: $260,000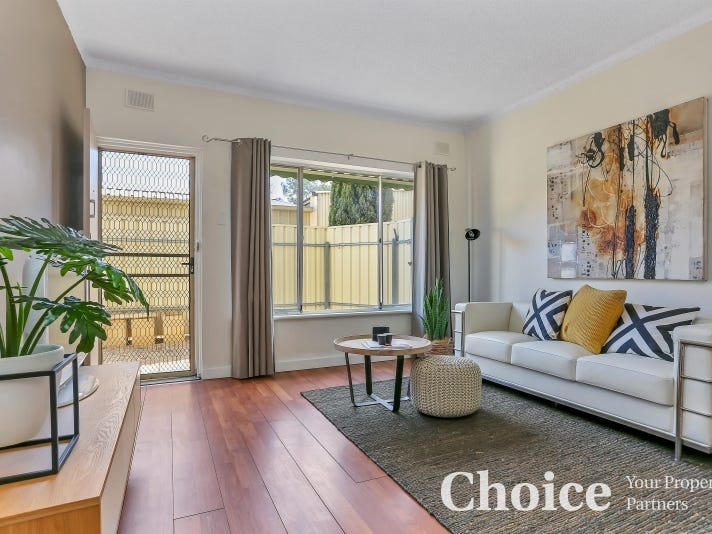 3/118 Russell Street, Rosewater SA 5013
Bedrooms: 2
Bathrooms: 1
Car Spaces: 1
Land Size: 54m2
Sold Date: 21st May 2018
Sold Price: $220,000
Shopping & attractions
Port Canal Shopping Centre
Rosewater Foodland
Alberton IGA
Rosewater Football Club
Rosewater Bowling Club
Cafes & restaurants
@Thai Restaurant
Junction Palace
Vietnam Restaurant
Schools
Mount Carmel College
Portside Christian College
St Joseph's School
Pennington R-7
LeFevre High
Woodville High 
Public transport
Alberton Railway Station
1/20a Tapp Street, Rosewater SA 5013
Whilst we try to ensure accuracy of the information provided, no liability for any error or omission in this advertisement is accepted by the agent or the vendor. It is not intended that prospective purchasers would rely exclusively on this advertisement or any other information provided by 3rd parties to confirm the details of the property or land listed. Confirmation of property or land details should be sourced via direct enquiry to the agent or through review of the completed Form 1 Vendor Statement which contains the Certificate of Title and local government details.
RLA # 268816
Are You Thinking Of Selling Or Renting Out Your Property?
Connect with one of Adelaide's most trusted real estate agencies
Monday: 9:00am - 5:00pm
Tuesday: 9:00am - 5:00pm
Wednesday: 9:00am - 5:00pm
Thursday: 9:00am - 5:00pm
Friday: 9:00am - 5:00pm
Saturday: By Appointment
Sunday: Closed